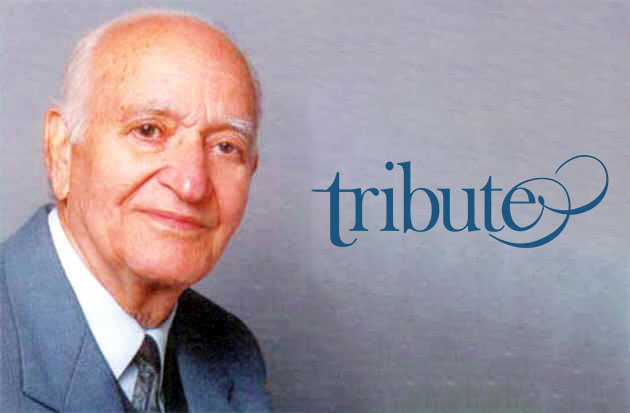 A special on-line literary programme was organized by Dogri Sanstha, Jammu to pay tribute to late Padam Shri Prof. Nilambar Dev Sharma, a doyen and icon of Dogri. In this programme, Poets paid their tributes to the departed eminent literateure through their poems. Those who participated in the programme include Inderjeet Kesar, Dr. Arvind Raina, Shri Gyaneshwar Sharma, Prof. Nirmal Vinod, Vijaya Thakur, Abdul Qadir Qundriya, Dr. Bansi Lal Sharma, Dr. Ashok Khajuria, Puran Chand Sharma and Rattan Bhardwa. Prof. Veena Gupta, Chaman Arora and Madan Gopal Padha also paid their tributes.
The poets in their poems, while expressing great sorrow at the irreparable literary loss, recounted the qualities of head and heart of Prof. Sharma. They specially eulogized gentlemanly demeanour, his helpful attitude, his farsightedness, literary leadership and acumen. Prof. Lalit Magotra in his remarks said that appearance of Prof. Nilambar Dev Sharma on Dogri literary scene was at the most opportune time. His penning down of the famous book, titled ' An Introduction to Dogri Literature ' in 1965, was a master stroke which helped in introducing the, yet developing Dogri literatre at the national level and paved the way for recognition of Dogri language by Sahitya Akademi in 1969. This was a major stride of Dogri language, which ultimately resulted in the inclusion of Dogri in Eighth Schedule of Indian Constitution.
The poets also commented on the role of Prof. Sharma, in always proving a balanced and saner view on all controversial matters and his acting like a beacon of strength at the times of crisis.
Prof. Lalit Magotra, President Dogri Sanstha thanked all the poets and writers for paying rich tributes to Prof. Nilambar Dev Sharma.